All hail the old and the new - The MonoGame content builder tool
Thought I might try and write the longest title ever on my blog, not sure I have made it but it was a worthy effort.
The world of content
Back in the hay day of XNA, we had a lovely little extension that allows us to create a separate project for all our games assets and then reference them with a single pointer, these were the content projects!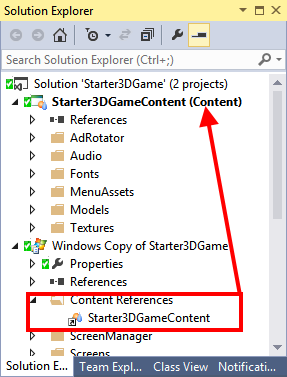 The XNA Content Project and content reference
These were fantastic devices and automagically compiled, compressed and built our XNA assets in to our project.