Game Implementation Part one
As we get into the actual coding part of this tutorial, I thought I would at least show an image of what we are DigiPen was aiming for in this game.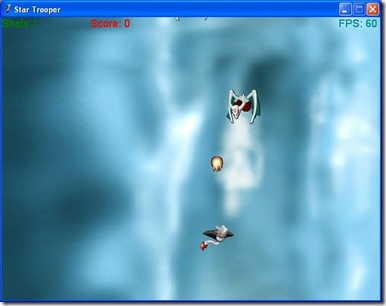 Fairly basic game with your little Trooper at the bottom furiously shooting up at the Condors before they crash in to you. On with the show.
As noted in the previous post, code for this section can be found here on Codeplex along with the original DigiPen webcast.
Source updated for Final combined update project for GS 4.0 project here... read more